July 16, 2019
Posted by:

walter

Category:

Blog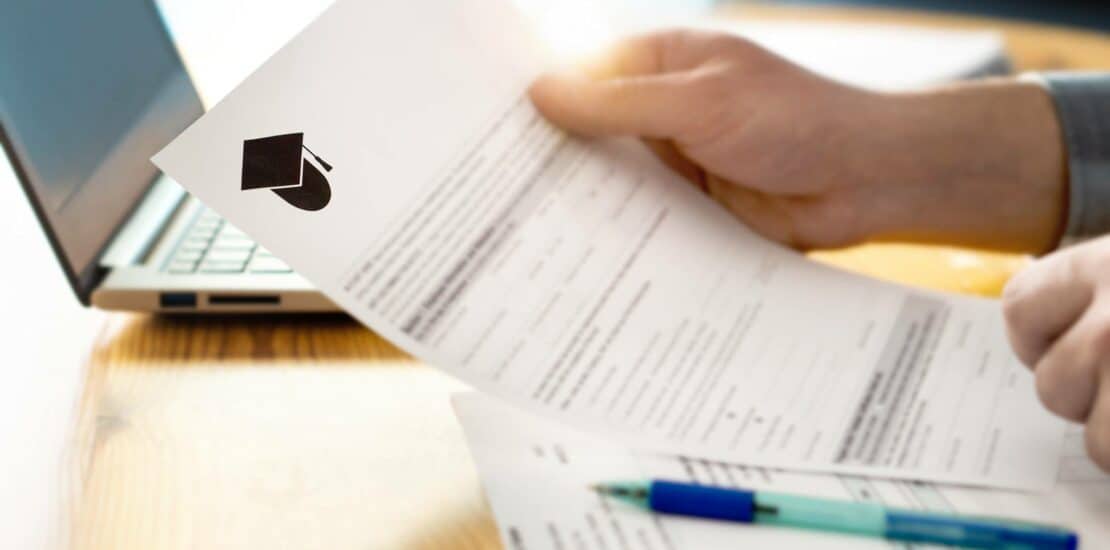 Over the last several years, college's cost has increased more than inflation as well as family income thus forcing many families to look for alternative ways of paying for the cost of a college education. Students, as well as their parents, are borrowing more money to help pay for college expenses than ever before.
A recent report from the Federal Department of Education said, "The proportion of students borrowing to pursue college degrees was up in 2015-16 compared to eight years prior, according to federal data.  The average amount borrowed increased by nearly $6,000 over the same period.  Of students who completed their degree in the 2007-08 academic year, 65.6 percent took out student loans, borrowing $24,700 on average. Eight years later, 67.4 percent of students took out loans, borrowing an average of $30,500."
With borrowing at an all-time high, families are driven to search for scholarships to help pay for the cost of a college education and keep borrowing down to a minimum. However, searching for scholarships could be a dangerous endeavor. There are many predatory companies that are offering scholarship funds that could be detrimental to the student as well as their parents.
Many of these scholarship search scams are promising scholarship funds to students once they have completed a lengthy and personal survey. Once registered, the student may receive spam emails that may contain U.S. Department of Education logos emblazoned across websites asking for an upfront fee to apply.
The latest data from the federal trade commission's report said, "it received 725 consumer reports of problems related to scholarships and educational grants in 2018. This data is based only on consumer reports of issues, and therefore, do not reflect the actual number of fraudulent incidents."
The Better Business Bureau has issued a warning there could be an increase in scholarship and student loan scam programs for the year 2019 and beyond.
Families that are looking for scholarship opportunities should be very cautious of suspicious websites and leery of official sounding emails notifying a student that they have won scholarship dollars.
John Breyault, vice president of public policy of the Federal Trade Commission, said, "The FTC has identified hundreds of complaints every year about these scholarship or educational grant scams. But what's just as interesting is how many students are complaining to them about fraud related to the student loan industry. So, it's unclear whether those student loan complaints are encompassing offerings that are scam scholarships as well, and those numbers are in the thousands."
There are more than 42 million Americans that owe a total of $1.5 trillion in college loan debt. According to the Federal Trade Commission, "Scammers are targeting borrowers with student loan debt relief schemes that can actually make things worse."
In a new case announced on July 11th, 2019 by the Federal Trade Commission said, "Today, the FTC alleges the operators of Mission Hills Federal and Federal Direct Group bilked borrowers out of more than $23 million. These companies lured people with false promises to pay down student loans and lower monthly payments. The companies also lied about taking over the servicing of the loans, which tricked people into submitting loan payments directly to them. In fact, the defendants diverted borrower payments to themselves."
According to the FTC's report, "Federal student loan identity theft reports in 2018 were up 119 percent over the previous year, and consumer reports of student loan problems with banks and lenders in 2018 numbered 29,346."
Katherine Hutt, the spokeswoman for the Council of Better Business Bureaus Inc, said, "Students are prime targets for scholarship and student loan scams.  A combination of inexperience, vulnerability, and desperation as college costs increase and states cut funding for public institutions create a perfect storm. Students represented 9.4 percent of fraud reports submitted to the BBB Scam Tracker in 2018, and about 24 percent of students reported a loss when exposed to a scam, compared with only about 28 percent of non-students."
The two biggest red flags of a scholarship scam are when students are notified, they have won scholarship funds that they have never applied for and wants the student to pay a fee to be eligible to receive the funds.
How To Avoid A Scholarship Or Loan Scams
Here are a few things that students should know to avoid falling for a scholarship and loan scam.
Never provide your Social Security number or bank account information to a scholarship or loan program before making sure it's a viable and reputable program
Never pay an upfront application fee and never provide credit card information
Ask for a list of past award winners and if possible, contacts previous winners
Ask the scholarship and loan program to communicate with you in writing. If the program will not communicate with you by written communication, it normally could be a red flag and the resource could be dealing in fraudulent activities
Reputable Scholarship Search Websites And Resources
The best resource for finding and applying for scholarships is in your local community. The best source to check on these resources is from your high school guidance counselor.
Here are a few reputable and free scholarship websites and resources.
Scholarships.com: tracks $19 billion in scholarships.
Fastweb.com: has 1.5 million scholarships in its database.
Chegg.com: has 25,000 scholarships resources.
Cappex.com: has $11 billion in scholarships.
JLV College Counseling: offers information on various scholarships every Saturday.
The College Board: The College Board has info on colleges and more than $6 billion in scholarships.
Niche.com: this site pairs students with the scholarships that match their qualifications.
Community foundation website: should list local scholarship availabilities.
College websites that you are interested in attending: scholarships and amounts will vary from college to college.
Conclusion
Now that you know what to look for when it comes to scholarship and loan scams let's look at a few ideas that families can use to increase the potential of the student to receive scholarship funds.
GPA – Keep the student's GPA above 3.0 (taking advanced courses when available) all the way through high school.

Get Involved – Student should get involved in extracurricular activities in and out of the high school environment

Get Organized – Learning organizational skills will make studying and learning much easier.

Start Looking Early – Student should start looking at potential colleges as early as the sophomore year in high school.

 

Things to consider are academic programs, social
atmosphere, location, student body, etc.

 

In other words, select colleges that are a right fit for the student.
ACT/SAT – Scoring high on either of these two tests are essential when it comes to
getting admitted to the student's selected college, as well as positioning the student for scholarships.
Finally, never apply for scholarships or student loans that make the following statement:
"The scholarship or loan is guaranteed or your money back."
Our website:   www.thecollegeplanninggroup.com
For more information please contact us:  781-828-1114
Or email [email protected]